BH-40 and BH-30 Basic Straight Line Hoists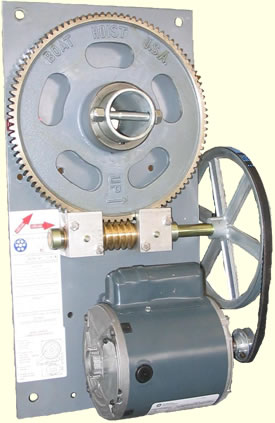 Unit is shown in standard configuration with the powder-coated steel back plate, open worm, pop-metal pulleys, and painted GE motor.
The BH-40 and BH-30 hoists come standard with a powder coated back plate, open worm, AO SMITH motor wired for 110 volt operation, and Congress pop-metal pulleys. A GFCI and a maintain switch are also included. Both units feature a steel Worm Gear with an open bronze Worm. Like all Boat Hoist USA boat hoists, these units have no steel-on-steel working parts.
The BH-40 has a 1 h.p. motor and is capable of 4,000 lbs. of straight lifting power.
The BH-30 has a 3/4 h.p. motor for a 3,000 lbs. lifting capacity.
Available Upgrades:
Stainless Steel Back Plate
Galvanized Back Plate
Stainless Steel East Bay Motor
Painted East Bay Motor
Spring Switch
Call 318-987-3000
Boat Lifts 4 Less
Elm Grove, Louisiana
Boat Hoist USA manufactures the most advanced and best engineered flat-plate hoist on the market today.